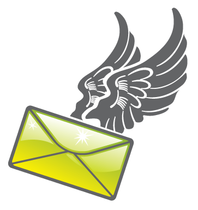 Back in July, I wrote about how to choose an email marketing service provider. At the time, there were two companies that looked especially promising for web designers who want to resell email marketing services: Campaign Monitor and CakeMail.
At the time, however, it was hard to recommend them in many cases for a couple of reasons:
Neither provided autoresponders (a timed series of messages, sent automatically).
Campaign Monitor charged $5 per mailing, plus 1 cent per recipient, making it prohibitively expensive for frequent small mailings.
In the last month or so, this has all changed, and we now heartily recommend that web designers looking for email marketing services they can use on behalf of their clients take a good look at both services.
Both companies long have offered, and continue to offer, a complete private-label solution that lets you manage all of your customers in one interface and show your customers an interface that carries your branding.
Now, both also offer autoresponders, and Campaign Monitor has revamped its pricing.
Campaign Monitor, which is well-liked by many web designers we work with and is one of the more design-savvy companies in this business, has just revamped its pricing models, and added a flat monthly fee pricing option, much like that which virtually everyone else in the industry has long offered. It starts at $15/month if your list has fewer than 500 subscribers. Prices go up substantially for larger lists: with 10,000 subscribers it costs $100/month, and with 50,000, $500/month. So it is not the least expensive service out there, but the company has a great repuation among designers. They will also bill your clients directly for you, and even allow you to mark the services up and collect the higher price on your behalf.
CakeMail is a less well known company, in part because it offers its services only as a private-label offering. The entry-level pricing is higher, and is based on the number of emails per month, not the size of the lists; the minimum price tier is 25,000 emails/month for $150/month (though if you are a developer using the API you can start at 10,000 emails/month for $75/month). Unlike Campaign Monitor, however, you pay based on the total number of emails sent by all your clients, and there is no separate per-client fee. With Campaign Monitor, if you use the monthly pricing, there's a minimum of $15 per client per month. So with more than 10 clients, CakeMail can be much less expensive.
Comparing these services remains complex, but it's great to see that both of these designer-oriented email services with private-label features have made significant improvements in the features and pricing.