Cloud CMS Hosting
Helpful Posts About Cloud CMS Hosting

I am delighted to announce that Webvanta has new owners, who have a deep commitment to serving all of Webvanta's customers. We have been through extensive explorations with potential partners, and the company that now owns Webvanta, Xfive.co Pty Ltd., could not be a better match.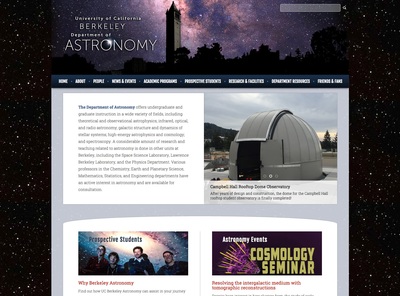 University academic departments have some unique challenges when it comes to their websites. They typically have few, if any, marketing resources, and all too often their websites are built by volunteers from within the department. We applaud the volunteers for their energy and enthusiasm, but unfortunately they generally lack the skills to create an outstanding website.
Open-sourcesoftware has made an enormous impact on the web. From operating systemsto database software, open-source software has been a driving forcebehind the growth of the web. Despiteall the benefits of open-source software, however, its advocates oftenunderestimate its costs and fail to recognize the value of alternatives.For many applications, SaaS solutions—which typically are built upon an open-source foundation but include a substantial layer of proprietary software—better meet users' needs.