Powerful, Beautiful, and Effective Websites for Academic Departments
The Secret to Getting a Great Site for Your Department
You know how important your department's website is. Not only is it an essential tool for faculty, staff, and students, it is key to recruiting the best prospective students.
Can your IT department provide you with a great site? Not if it's like most of the departments we've encountered. It's just not a good fit for their skills and priorities.
What about students or staff? Unless you are very lucky, they aren't going to have the requisite skills either, nor can you count on them being around year after year to keep everything running smoothly.
A professional quality site requires a professional team. That's where Webvanta comes in.
The Webvanta Academic Site System (WASS) provides a powerful, turn-key solution for department websites.
With features such as course listings, individual faculty, staff and student profiles, project, news, and event pages, program information pages, inquiry forms, and resource databases, users of the Webvanta Academic Site System get a powerful, refined set of features at a very affordable cost.
You might get a design of comparable quality from a local web designer or agency, but it is likely to either fall short in features or be too expensive. And designers and agencies typically don't want to maintain and support sites for the long term.
Focused on Academic Department Needs
We've designed WASS around the needs of the college and university departments. We can help your department achieve its goals in many ways:
Provide up-to-date course and faculty information for students and staff.
Help attract the best graduate students by delivering a great experience for prospective students.
Reduce staff time and contractor cost for keeping the site updated.
Distribute department news and promote department events.
Support fundraising activities.
Meet IT, security, accessibility, and information privacy requirements.
Easy to Navigate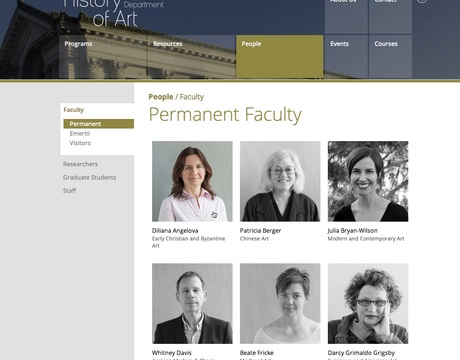 WASS sites are carefully crafted to be easy for students, prospective students, faculty, and staff to use.
WASS sites work beautifully on phones and tablets, as well as on computers. Information is clearly organized, with consistent navigation, site-wide search, and well-structured content.
Easy to Update
WASS sites are easy for non-technical staff to update, using only a browser, while automatically maintaining the site's design.
Webvanta manages and hosts WASS sites in its proven, custom-built content management system (CMS), which makes it easy for anyone with an administrator login to update all of the site's contents. In addition, people listed on the site—including faculty, staff, and students—can log in and update their own information. No software or technical knowledge is required.
Beautiful Design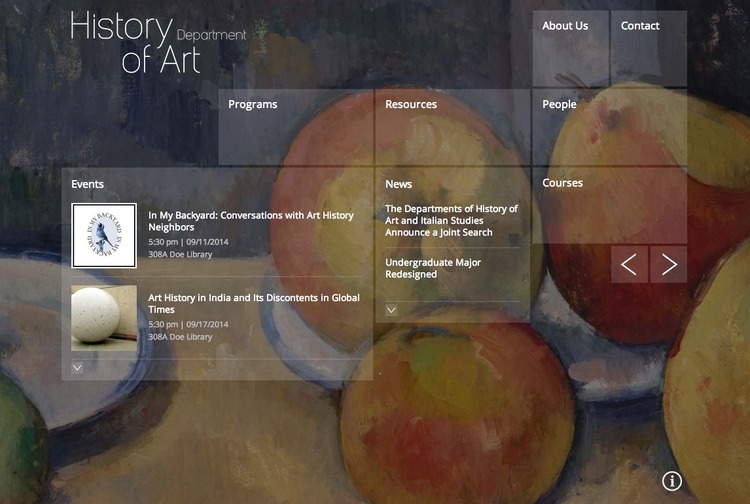 Your website is where the majority of prospective students will form their initial impression of your department. Beauty may only be skin-deep, but when it comes to websites it very strongly influences first impressions.
All WASS sites look professional and polished. Using our low-cost, template-based sites, department staff can easily add images and change colors and typography to customize the site.
With our full-custom option, we start with a blank canvas and build a site that is tuned to your needs in every way. We work with your team to create a visual design and site structure that precisely matches your department's needs and goals.
Secure and Reliable

The WASS system runs on a fault-tolerant cluster of servers powered by Amazon Web Services. Any server can fail, and the system will continue to operate. This delivers a level of reliability well beyond a simple web host.
The servers are monitored 24 hours a day, and Webvanta guarantees 99.9% uptime. You never have to worry about security updates, backups, or system admin.
WASS builds upon the Webvanta Cloud CMS, which has been proven with hundreds of websites. The system handles tens of millions of requests daily and is designed to scale smoothly and easily.
Flexible and Powerful, Yet Easy
Most content management systems are either simple and not very flexible, or they are powerful, flexible, and hard to use. By creating an advanced system focused on the needs of academic departments, WASS is able to be flexible, powerful, and easy at the same time.
Fully Supported
Being a Webvanta customer is nothing like being a user of open-source software:
You'll never be left stranded, hoping for a response from a open-source discussion forum.
You never have to deal with any server-side technical details.
There's no finger-pointing: if anything is wrong with your site, we'll fix it.
You get personalized training sessions, along with a library of videos and written tutorials.
When questions arise, you can contact us by phone or email, and you'll get a quick, expert response.
Pre-set, Customizable Content Structures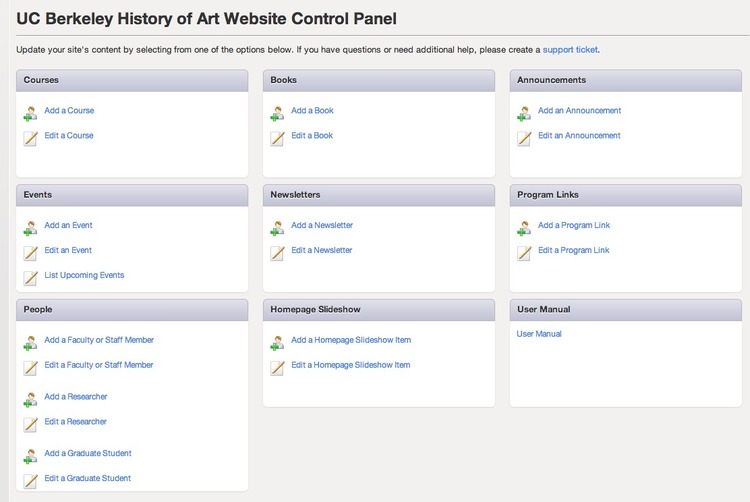 WASS sites are preconfigured with an extensive set of database structures that cover all the needs of most departments. These include:
Course listings
Faculty, staff, and student profiles
Projects
Resources
Events
News
Books & publications
Content editors add and update content simply by filling out forms. They aren't editing pages; they are putting information into the database. The page templates control the styling, so content editors don't need to be concerned with appearance and the design integrity is automatically maintained.
Single Sign-On and Integration with Other Systems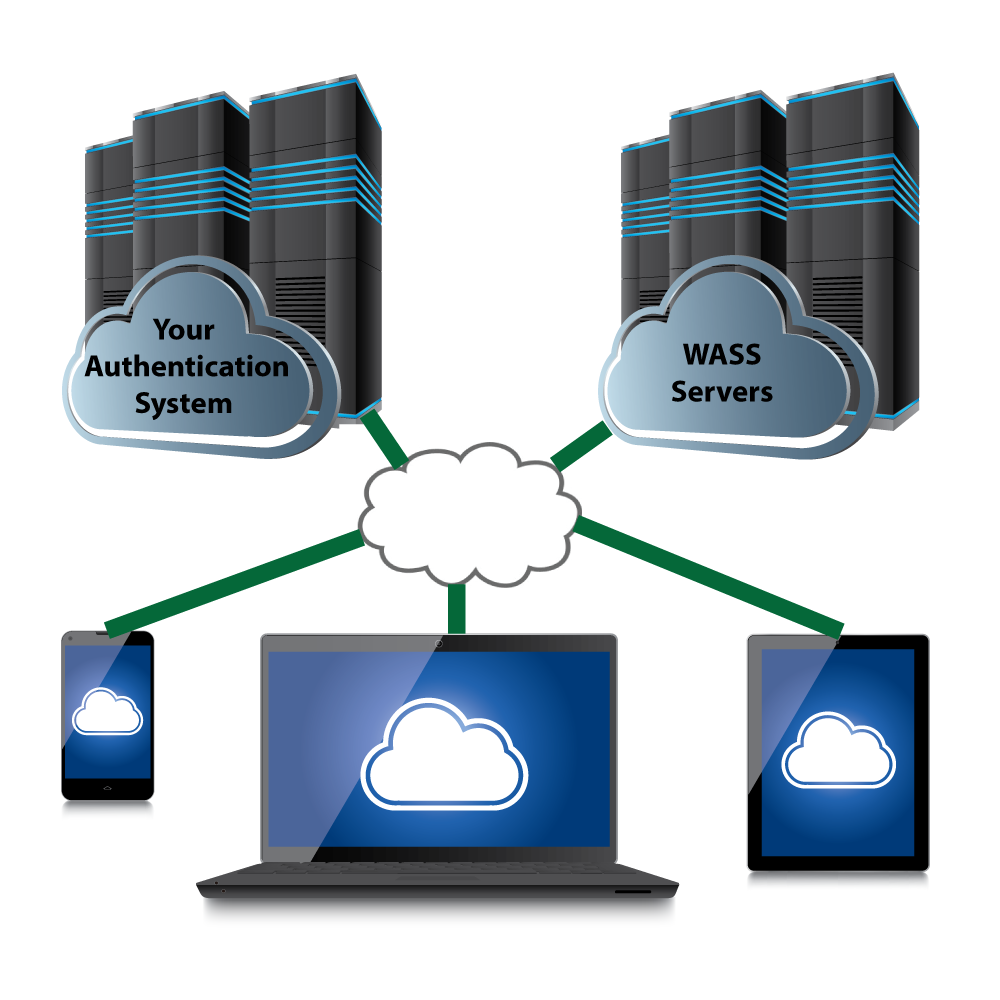 Webvanta's experienced development team can handle integration with a campus authentication service, course database, payment system, or any other system that provides an API.
We understand the needs of IT departments, as well as those of academic departments, and strive to meet the needs of all stakeholders.
Does Your Department's Site Need Help?
Schedule your free consultation
One of our experienced consultants will review your site and discuss your needs.