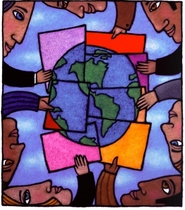 The web is an enormously powerful tool for non-profit organizations. But rarely do they have the funds or the expertise to make the most of it.
With a view toward making a big difference for one organization, we are seeking a non-profit to "adopt" for 2011. We're looking for a non-profit that badly needs a new website — an all-too-common situation — and has the ability to reach a lot of people.
The organization we select will receive an all-new site, designed by a top-notch professional designer. Webvanta will also help with email marketing, event registration, and other web-related needs.
We're looking for an organization that:
Has a significant amount of content to present
Reaches lots of people.
Lacks the budget to create a great site on its own
Has people to maintain the site's content
Non-profit organizations can apply (or be recommended by a friend of the organization) by completing the non-profit application form.