Our Process for Delivering Great Websites & Apps
Discovery and Specification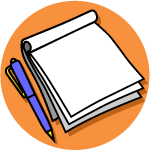 The first step in any project is for us to understand what you need:
This phase may include meetings with various stakeholders, research into unique requirements, and comparison with competitive sites.
We then create a written specification, which gives the design and development teams a clear statement of requirements.
Focus on Structure First
The specification focuses on the structure and functions of the site. It includes:
The information architecture (how your content is organized and viewed)
Key interaction designs (such as navigation, slideshows, tabs, and accordions)
Special features required, such as lead capture, store locator, or ecommerce.
The specification gives you a document that serves as the project's foundation. You are free to use it however you want; if appropriate, we will provide a quote for implementation, and you can also use the specification to get alternative quotes. A details specification helps ensure you get an apples-to-apples comparison.